Ecommerce Design & Builds
E-commerce is a consistently growing industry worth billions. We offer elegantly designed, feature rich e-commerce store builds to enable safe and secure online trading. You will be delivered a scalable system based on a reliable framework.
Trading Online
In order to set-up a professional online store and accept credit card payments directly from your website, there are four main components required; a fully functioning e-commerce website, a secure web server with data encryption, a third-party payment gateway, and an internet ready merchant bank account.
Custom Design
We can offer a high-impact, completely unique merchant website that will simply blow away the competition. The web has evolved and so have people's expectations regarding shopping online. Making your products as desirable as possible and presenting easily accessible product details, will help to drive interest, sales, and repeat visits.
Easy-to-use Administration
Our ecommerce administration system is built with the shopkeeper in mind. Adding stock, images, and detailed information is a logical and easy process, making the administration of your store an enjoyable experience with the minimum of fuss. All the options you need are presented neatly via an intuitive and elegantly designed control panel.
Secure Payment Processing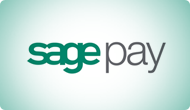 A wide range of third party payment processors can be integrated. We recommend Sage Pay (formally Protx) for their reputable service and good value. We will handle the purchase and installation of an SSL certificate to ensure that sensitive data transmitted to the gateway is encrypted to industry standards.
The ongoing involvement with your chosen payment processor is strictly handled by you. We only get involved to get things set-up and perform the necessary testing prior to launch.
Alternative Payment Solutions
If you would rather utilise a system that excludes the need for a merchant account and a third-party payment gateway, we can integrate solutions like PayPal, Worldpay and Google Checkout, without compromising the integrity of the store.